Plastic free food to go/take away package manufacturer,supplier,wholesaler,exporter,for sale
October 20,2021
Consumers and restaurants are increasingly relying on disposable plastic boxes, containers and cutlery due to health problems stemming from the coronavirus pandemic. And this problem is particularly serious in the catering industry and its dependence on food delivery services. So we are going to talk about the solutions for example seek for plastic free food to go packaging.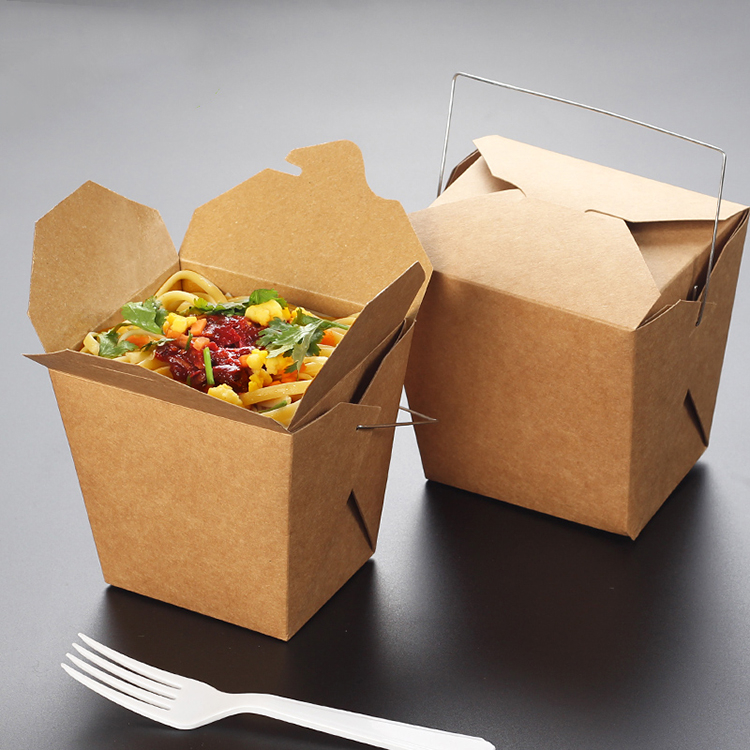 The implication of coronavirus in restaurants with take out service
Before the pandemic, cities and states made some progress in banning the use of plastic bags, moving from disposable plastics (which end up in the ocean) to paper packaging or reusable products.
But now, cities and states have postponed or lifted bans on plastic bags because of concerns that reusable products can spread the disease. Many retailers ban customers from carrying reusable bags. Municipalities are scaling back their recycling operations because of health problems.
A WWF report shows the surge in disposable plastics is a major blow to the fight against plastic pollution, which is expected to increase by 40% in the next decade. How terrible!
We have learned that many restaurants, even those that curbed plastic waste before the pandemic, did not limit the amount of plastic involved in takeaway orders.
The actions to response plastic free campaign
Since on April 22nd, 2016 (Earth Day), there were so many campaigns launched by people online. These campaign aims to leading a green life without using plastic package such as plastic food container and boxes and cups. They allows people to post their plastic free action on the social media to advertise these campaign in turn.
As for restaurants with takeaway service
Restaurants with takeaway service should be burden more responsibility to reducing the use of plastic packaging. Though plastic free food to go/take away package will take much costs, we still could be benefit from this kind package in a long run. What's more, if you are still worry about the higher costs of plastic free food to go or take away package, you can lift the price of packaging fee also. And most customers could be accept it as paper packaging makes your food look more high-end and hygiene.
As for an ordinary consumer of takeaway food
As an ordinary customer for take-out, we should try our best to refuse extra plastic packaging cutlery. But if you haven't another domestic cutlery, it could be acceptable. But we need to strengthen our awareness of plastic free and environmental protection. If more and more customers can achieve a common sense to order a take-out in merchants carrying out plastic free entirely, merchants selling their food with plastic packaging will lose their target consumers.
If you are looking for a plastic free food to go/take away package manufacturer, and at the same time don't want to trouble yourself to find one among numerous suppliers. We recommend sowinpak, a professional food container manufacturer with so many years experience in producing plastic free paper packaging containers.
Zhejiang Sowinpak Co.,Ltd.. , one of the leading Plastic free food to go/take away package exporter and wholesaler and exporter in China, providing all sorts of Plastic free food to go/take away package with different sizes. Our products have been certified by BPI, Seeding, Din Certco, OK COMPOST and Vincotte. If you have any need, please feel free to contact us.